Direction:
Type script 3.2.
Add another text input and change the look of submit button using an image.
Add comments to the script specially regarding <form action="handle_form.php">.
Save it as feedback.html.
Type script 3.4.
Add $email variable to it.
Save it as handle_form.php.
Make sure to save both motified scripts into the same directory.
Using Apache server, run 3.2 script, input data, and print screen the feedback.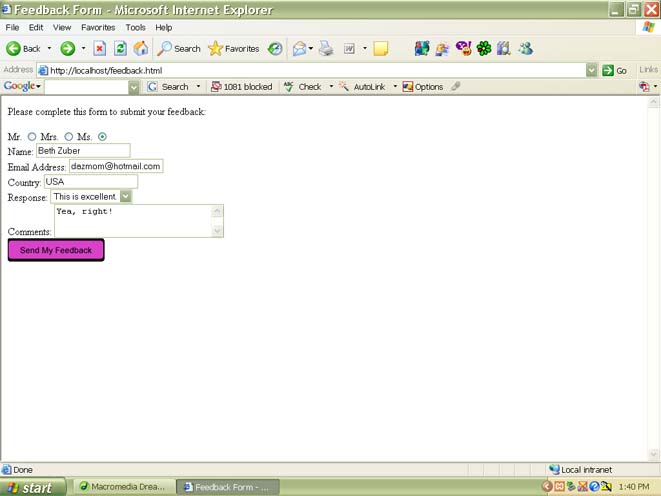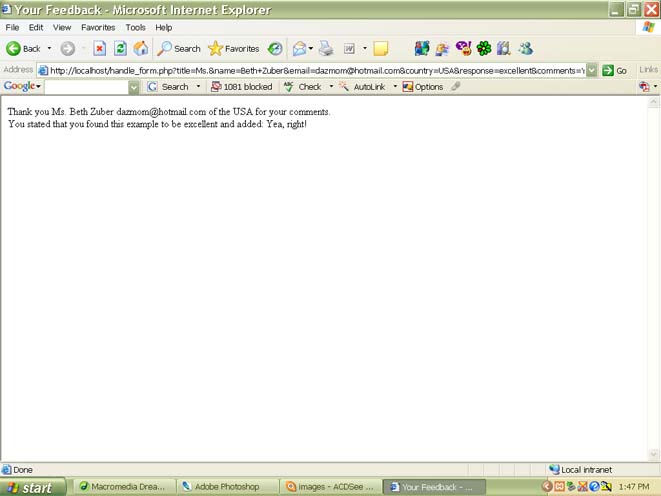 Challenge:
Add a method to 3.2 script (view script 3.3), and a PHP ini with an error_reporting( ) function (view script 3.6) to script 3.4.
Create an error in any of the scripts and run them again.
Print screen the result.