Instruction: Perform the following tasks (pages 132-133).

1. Using the Page Source of the following example, create an instructional evalution page that has six menu choices.

2. Convert the menus and their contents into a series of eductional questions and answers.



Hints:


1. Add another Correct Answer[whatever]=whatever, to the HEAD section of the script.
2. Add another OPTION element to the lists.
3. Toward the end, add your new menu list.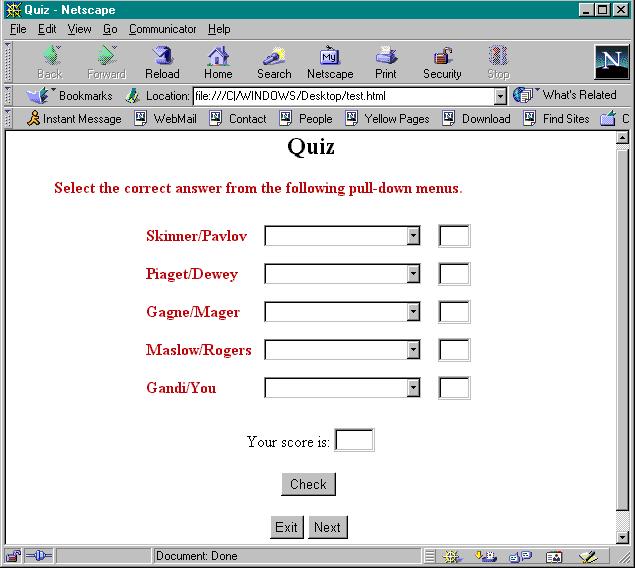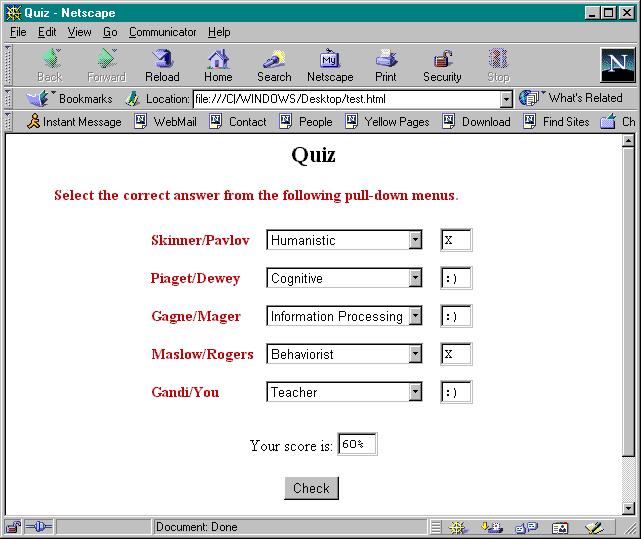 See Result
---